Introducing the innovative new feature for your SpotCam - Visual Search
20:42 Nov 25/17 / By: SpotCam
Unlike most other me too cameras out there in the market which are based on P2P system with limited functions on mobile app, SpotCam is based on true cloud platform with full time cloud storage, on which we constantly develop innovative and useful features to surprise our users.
Among those new features we developed, "Visual Search" is particularly useful when you are search for a specific moment of event, e.g., car moving out of parking lot; litters discarded in the front door, among large amount of video storage.
Instead of going through hours and hours video clips, you can now quickly narrow down the time point when event happens with visual search function.When using visual search function, it first showing you a video snapshot from each hour of the day, and once an hour selected, it shows you a snapshot of each minute of that hour. You can then select the minute you are looking for and playback the video of that minute.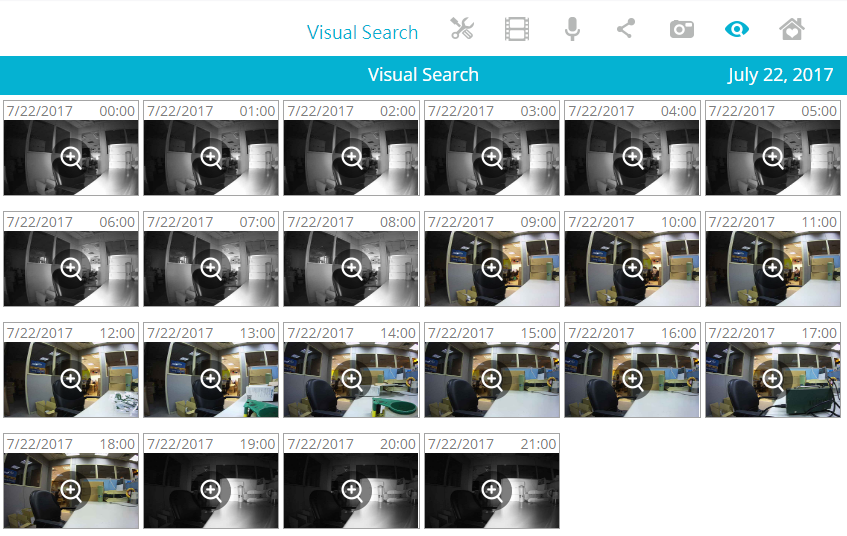 So, assume you have SpotCam looking at your parking space and one morning unfortunately you found your car is missing, then with visual search you can easily see from which hour the car was stolen by browsing through the snapshot of each hour, then the same way you can quickly find out which minute it happened, and then check the video footage of the event.
Feel excited? Check this article to see detail instructions on
how to use the visual search
function now!