SpotCam Pano 2 Panoramic Smart AI Security Camera Is Launched
11:52 Dec 08/21 / By: SpotCam
Following the introduction of 2nd generation SpotCam cloud-based home monitoring camera, today we're happy to announce the launch of our latest cloud based smart AI home security camera - SpotCam Pano 2, a successor of our much appreciated 180° fisheye panoramic camera SpotCam Pano. If you're wondering the difference between SpotCam Pano 2 and the legacy Pano, here we are going to further introduce all the unique features SpotCam Pano 2 comes with.
First of all, SpotCam Pano 2 is equipped with 5MP image sensor, which makes you to see much clearer. Besides, the 180-degree viewing angle allows you to see every corner in your house. You don't need to worry about missing any valuable moment anymore. Also, the provided magnetic base makes Pano 2 adjustable and easy to install wherever you needed.
The built-in human detection and fall detection is another highlight of SpotCam Pano 2. When the camera detects human or someone falls and not getting back quickly, you will receive a real-time alert notification. Never worry about the elderly or children in your house, SpotCam Pano 2 keeps an eye for you anytime. (Please note: fall detection video analysis is not 100% accurate, please don't use it as sole measure for falling risk detection.)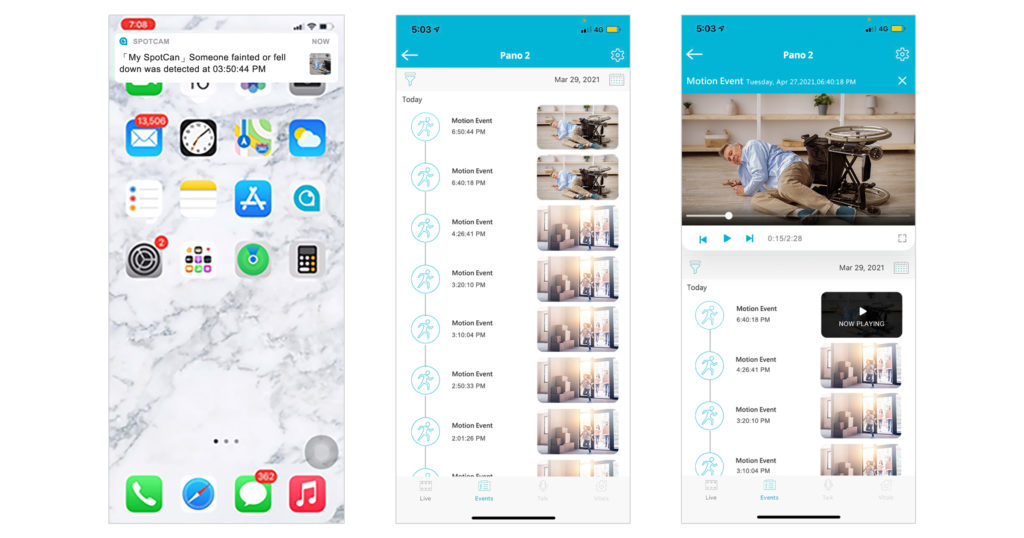 One of the unique features makes SpotCam Pano 2 stand out is the digital zoom tracking. The camera will zoom in and track the moving object automatically when activity is detected. It supports both PIP (Picture-in-Picture) and PBP (Picture-besides-Picture) viewing mode that you can place the zoom-in screen beside or at the corner of the monitoring screen to focus on what you care.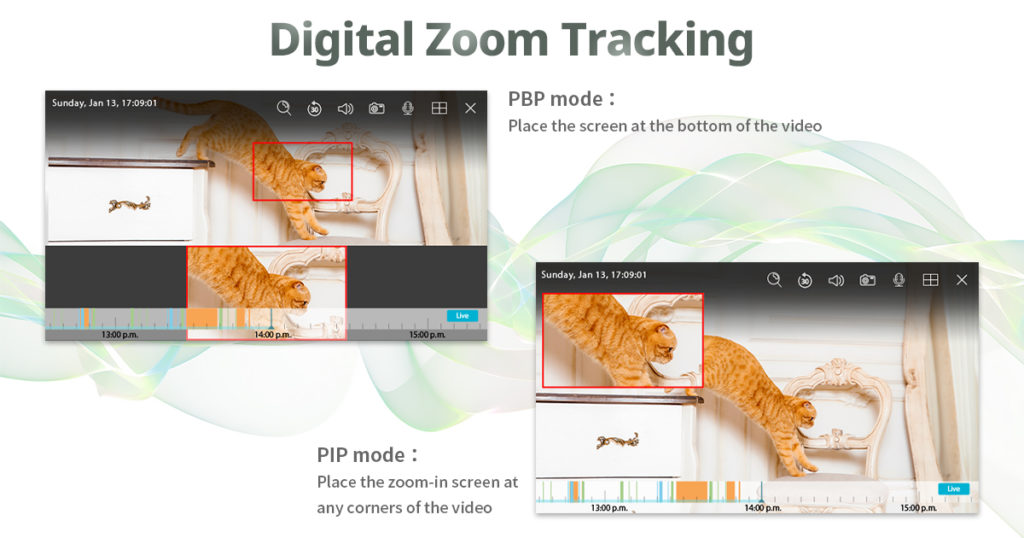 Like all other SpotCam home monitoring cameras, SpotCam Pano 2 comes with 24-hour fulltime continuous cloud recording for FREE FOREVER, makes your video footage secured even when the device got broken or stolen. There're also optional cloud recording plans up to 30 days available for subscription, so you can enjoy the flexibility of paying for what you need when need it.
If you're looking for a home security camera to secure your property, SpotCam Pano 2 smart AI panoramic view security camera is the best choice with all rich features above including free forever cloud recording, digital zoom tracking and smart video AI services. SpotCam Pano 2 allows you to enjoy flexible cloud service plans and always brings you the peace of mind. Come and get one to try out all the cool features by yourself today!