It is also possible to share or stop sharing your SpotCam Sense video automatically when you are back home or going away. SpotCam is integrated with location service via a popular platform called IFTTT (If This Then That). Here is step by step instruction on how you can enable IFTTT service for your SpotCam and then connect it with location service.
Enable IFTTT for your SpotCam with mobile/tablet
1. Register your IFTTT account
here
or
sign in
if you already have an IFTTT using your web browser.
2. Sign in to your SpotCam App and call out menu from top right button and then click "Connect with IFTTT"

3. Choose "Share SpotCam Sense video when you leave the house" or "Stop sharing SpotCam Sense video when you are back home" you like to use and you can easily find these Applets in location service by using the filter at top right side of the page.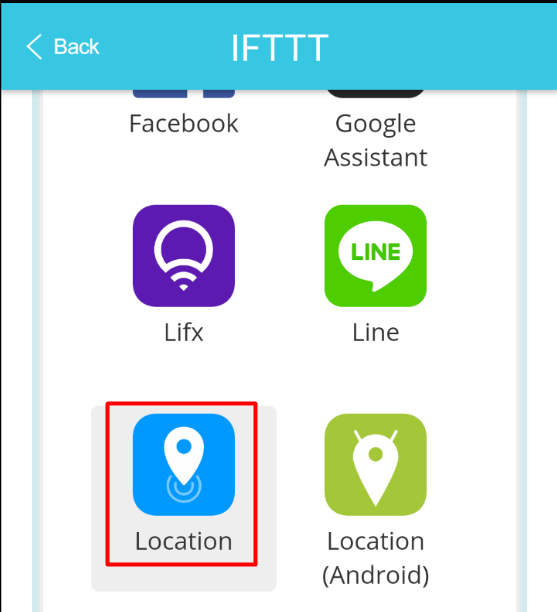 4. After you select a location Applet, you will see a card like below, please swipe to turn on the service. You may be asked to permit SpotCam to access your location information. Click Allow then move to next step.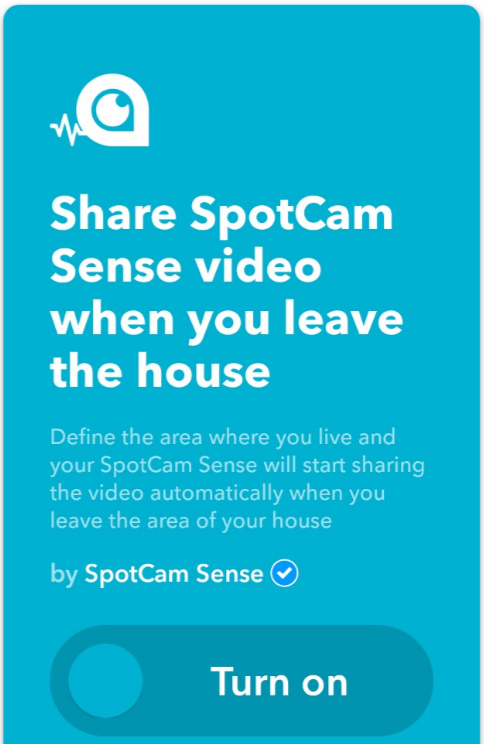 5. Locate the area where your home is, this area will be used to judge you are back or away. At the bottom, please select which SpotCam Sense to share or stop sharing the video automatically based on your location, then you are ready to go.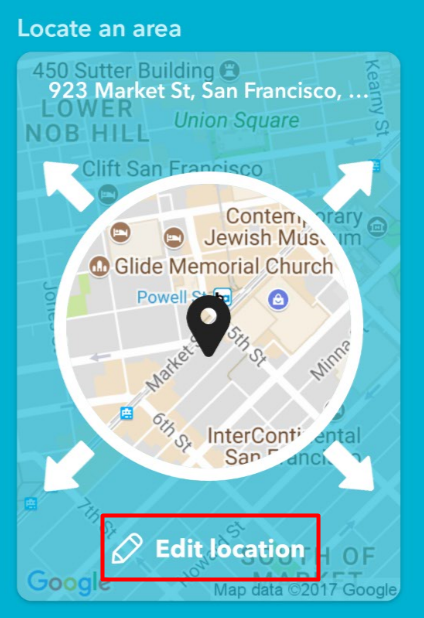 If you can't find the Applet you like
It is also possible that you don't find the Applet you like to use in our current selections, in this case you can easily create your own Applet by clicking on "New Applet" button on the same page abovementioned in SpotCam App or SpotCam website.