All SpotCam are built to work with our solid cloud service, at the moment this cloud service can be separated into two parts, they are "SpotCam Live" and "SpotCam NVR".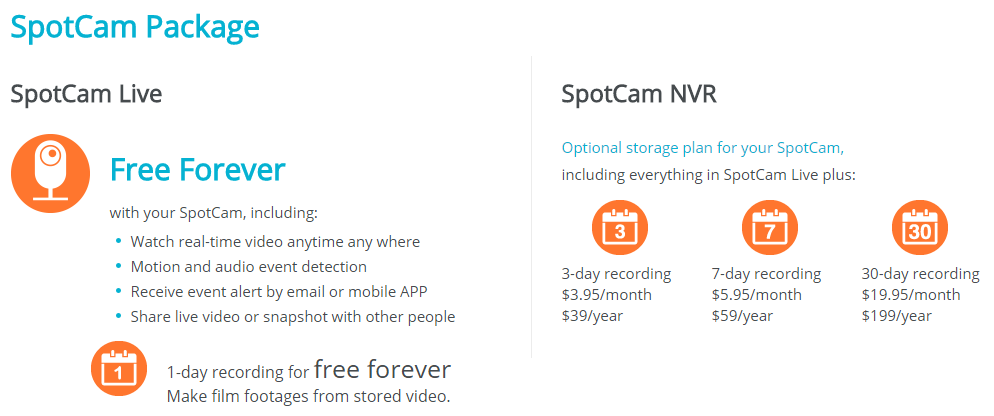 "SpotCam Live" is a free service for you to view your SpotCam video anytime anywhere as long as internet is accessible with 1-day compliment cloud recording service. "SpotCam NVR" on the other hand, is a charged service for you to store 3-day / 7-day / 30-day video on our cloud storage server.
By purchasing "SpotCam NVR", you are virtually setting up a NVR server on the cloud, save you from bulky server in your house and never worry about HDD crash. Our cloud storage server save your video with encryption and your privacy is guaranteed that nobody can access to your video clip without your permission.