One of SpotCam's amazing cloud service is that you can make a film by exporting the video footage you like and share on Youtube/Facebook or download to your hard drive, it's all FREE!
1. Press make film button above video player in browser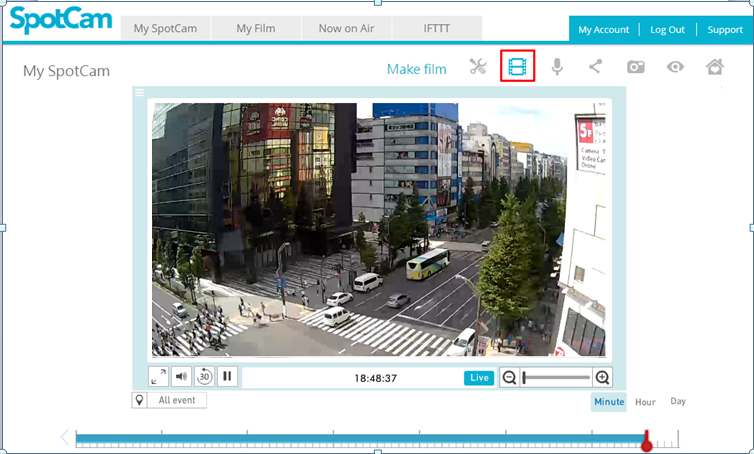 2. Choose the type of video you want to make. Here we choose normal video. Check
here
if you want to know how to make time lapse video.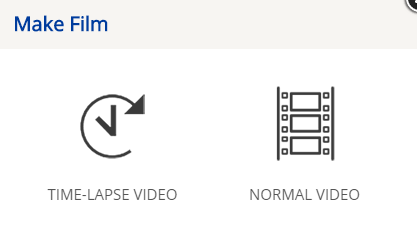 3. You will see a yellow bar in your time line, please select the period you want to save with the yellow bar. Video within the yellow bar period will be exported and save into film.
4. Click save to start film making. Your film will be displayed in My Film page after process complete.

Note sometimes it may take a while before your film is displayed, time required for making your film depends on how long is the selected period and how many making films at the same time.
Once your film is produced and displayed in My Film page, you can click on the film placeholder to play the video.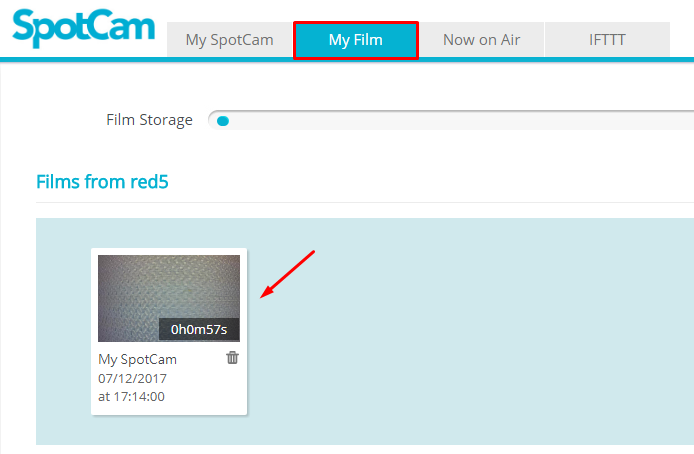 In the film player, you will see options to download or share to social network at the bottom of the player.